"It wasn't me, I swear!"
This article is fan-made!

Its content was not created by the author of Chakra, but by one of its awesome readers!
These are the original, ancient members of the Chakra Heroes. They only appear in the side story Chakra: Alternate Version (CAV).
San jeon-won
Edit
Main article: San-jeon-won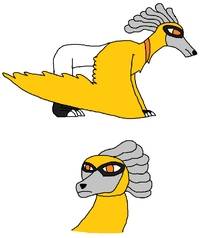 San Jeon-won is a winged wolf and past incarnation to Motyl. He is best known for both abilities of flight and to "raise the sun", His role in the group is unknown, as most of his past relates towards him just meeting Ajna, and his death in the valley of the wind.
His elemental power is Air and Fire.
Main article: Dukkara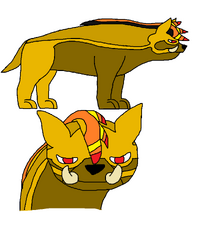 Dukara is the largest among the original ancient heroes, and is the past incarnation to Led. He became famous for not only his strength but also his experience. His role is most likely he role of wisdom, given his wise nature later on in his life.
His elemental power is Earth.
Main article: Glacier

Glacier is probably the oldest one of the group when he joined the original heroes. He is the past incarnation to Hielo, and is the only one to physically communicate with his next life through his spiritual connection with hielo. Unlike the others, he wasn't famous. In fact, not many wolves knew he existed. His role in the group is unknown.
His elemental power is Ice.
Main article: Mako

Mako is a tough worrier wolf, or "sharkhound" due to his appearance, and is the past incarnation to Orca. Before meeting Ajna and the heroes, he was born into the battlezone, always trapped in danger and believing violence is the only option. His role is mainly the fighter.
His elemental power is Water.
Main Article: Exo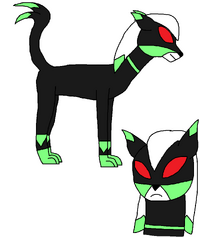 Exo is the mysterious, silent member of the original chakra heroes, and the past incarnation to Cheetah, despite being polar opposite to him. She was apart of an ancient group of advanced wolves that somehow survived their "extinction" and was found by the ancient chakra heroes.
Their isn't any evidence on elemental power.
Ad blocker interference detected!
Wikia is a free-to-use site that makes money from advertising. We have a modified experience for viewers using ad blockers

Wikia is not accessible if you've made further modifications. Remove the custom ad blocker rule(s) and the page will load as expected.